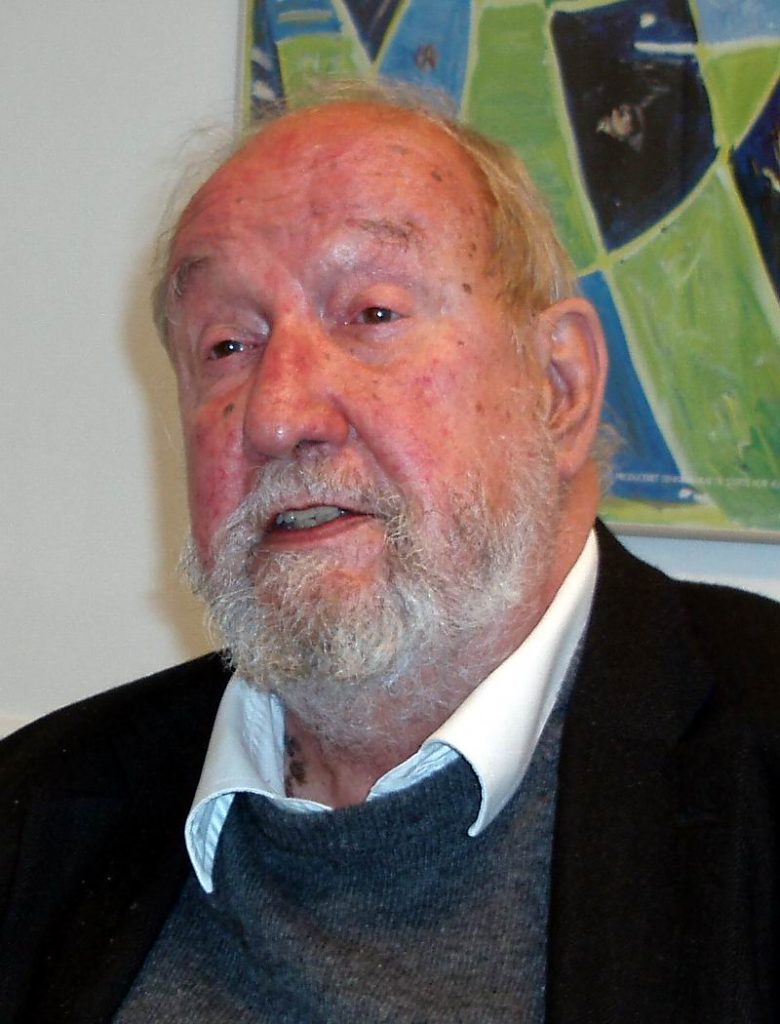 Den 87-årige freds- og miljøaktivist John Scales Avery fortæller d. 20. April 2020 in English om udvalgte af hans bogtitler  -, John Scales Avery tells here about some of his many books relevant for society:
SPACE-AGE SCIENCE AND STONE-AGE POLITICS, – REBUILDING AFTER CORONA, – LIVES IN POETRY, – LINKED DANGERS TO CIVILIZATION, – OUR CHILDREN'S FUTURE, – TERRORISM: A FALSE THREAT, – FIGHTING FOR AMERICA'S SOUL, – THE PASSIONS OF MANKIND, – FASCISM, THEN AND NOW, – A WORLD FEDERATION, – THE INFORMATION EXPLOSION, – THE DEVIL'S DYNAMO, – WHERE DO WE COME FROM?, – CLIMATE CHANGE, POPULATION GROWTH, AND FAMINE, – NUCLEAR WEAPONS: AN ABSOLUTE EVIL, – THE CLIMATE EMERGENCY: TWO TIME SCALES, –
A list of all John Scales Averys 43 e-books with their netadress can be seen here: 200420John-Averys-boglistebooksfl-1
Wikipedia: John Scales Avery (born in 1933 to American parents) is a theoretical chemist noted for his research publications in quantum chemistry, thermodynamics, evolution, and history of science.
Since 1990, Avery has been the Contact Person for Denmark the Pugwash Conferences on Science and World Affairs. In 1995, Avery was part of a group that shared in the Nobel Peace Prize for their work in the 1990s in organizing the Pugwash Conferences on Science and World Affairs. In 1998, Avery was elected to the Danish Peace Commission. During the years 1988-97, Avery was the Technical Advisor at the World Health Organization, Regional Office for Europe. In 2004, Avery became the Chairman of the Danish Peace Academy.
Man kan høre tidligere interviews med John Scales Avery som podcasts i flygtningeogfred.dk/dialog/ (tidligere Dialog):
https://flygtningeogfred.dk/dialog/fred/171205JohnSAvery-readupLettertoDanishParlamentarian96.htm
https://flygtningeogfred.dk/dialog/fred/171204JohnScalesAveryAtomvinteren96.htm
https://flygtningeogfred.dk/dialog/fred/150531-110514JohnScalesAverys8globaleFejludviklinger64.htm
https://flygtningeogfred.dk/dialog/fred/150208FredsaktivistJohnAveryselvbiografi96.htm
https://flygtningeogfred.dk/dialog/fred/150208Avery-selvbiogr6a-Alt..medier96.htm
https://flygtningeogfred.dk/dialog/fred/150208Avery4-MiljoeogKlimatrussel96.htm
https://flygtningeogfred.dk/dialog/fred/140106JohnAveryAvaabenfrizone64.htm
Podcast: Afspil i nyt vindue | Download
Tilmeld: Apple Podcasts | Google Podcasts | Spotify | Stitcher | E-mail | TuneIn | RSS